15 Ways to Celebrate St. Patrick's Day – Doolin style!
As iconic landmarks all over the world are lit up green in celebration of St. Patrick's Day, it's high time we shook off the gloom of winter and had a proper chance to mark the arrival of spring. Let's raise a glass or two to this annual national festival of bright green clothing and great craic. Here are 15 ways to celebrate St. Patrick's Day from home this year..
1. St Patrick's Day Music From Doolin – Online Event
Join us virtually this Wednesday night on the Doolin Tourism Facebook page as we celebrate #StPatricksDay at home.
Unfortunately, we can't celebrate together again this year, but we will be bringing you a magical little performance from some of Doolin's local musicians! Delivering our St. Patrick's Day message from Doolin this year we have Doolin Tourism member, Christy Barry on flute (Doolin Music House), who is joined by James Devitt on fiddle, Kirsten Alstaff on flute (Online Academy of Irish Music) – also a Doolin Tourism member), and Charles Monod on concertina (Tunes from Doolin) who will be playing four sets to mark the celebrations! Head over to Facebook and click "Going" on the event and tune in to the Doolin Tourism Facebook page at 9pm (IST) on Wednesday 17th March and celebrate with us virtually this year. The performance will be approximately 20-25 minutes long.
2. Whip up a Beef & Guinness Stew in the kitchen
A staple on Irish dinner tables, a hearty bowl of stew is appropriate for the day that's in it! Check out this simple Beef & Guinness Stew recipe by Stonecutters Kitchen and enjoy!
3. Listen to some Traditional Irish Tunes
St. Patrick's Day wouldn't be complete without some Traditional Irish Music tunes, so here are a few playlists on Spotify and Youtube to listen to.
Traditional Instrumental Playlist
St. Patrick's Day Classics (non-traditional but still good tunes all the same!)
4. Get some fresh air
It's usually raining on St Patrick's Day in Ireland but this year the weather is rumoured to be dry and sunny here in Ireland! Stretch the legs and take a nice refreshing walk to start your day of celebrations. Please stay within government guidelines and be mindful of others by keeping a 2-meter distance between people.
5. Celebrate in Doolin virtually
Tune in to our Facebook page for the day and celebrate in Doolin virtually. We'll be posting some lovely videos with music and some curated content for St. Patrick's Day.
6. Enjoy a glass of Guinness
Grab a can of Guinness from the fridge, sit back on your sofa and do Number 1 above. Here's how it should be poured according to the experts at the Guinness Storehouse in Dublin.
7. Play/learn an Irish Instrument online
This is the best time to learn or practice an instrument that you love. Why not try out the famous Tin Whistle or take the first step to learn with a professional at the Online Academy of Irish Music – members of Doolin Tourism, OAIM are offering your first month FREE with the code: PADDYSDAY-2021 (offer ends 21 March) www.oaim.ie
8. Cosy up by the fireplace & read up on some Irish Stories, Myths & Legends
The Pooka, Fairies, Leprechauns – some of the most famous myths and legends from Irish folklore. Grab a good book or download one on your kindle and relax by the fireplace.
9. For the Locals – Pick up some take away food
If you fancy treating yourself, Anthony's at Doolin Inn is launching its take away service on St. Patrick's Day from 2pm – 8pm. Serving delicious local produce as always, treat yourself to an Anthony's gourmet burger, tacos and sweet treats by calling 065 707 4421 or order online here. McGann's Pub are also serving delicious take away dinners in the evening. Call 065 707 4133 to order and collect at the side of the pub.
10. Dress up & decorate at Home
Start decorating and get out your green garments and dress up to celebrate our nation's patron saint and favourite colour! Here are Niall and Crebhan testing out one of the new hot tubs at The Lodges @ Sea View House. Their hot tub at the Castle View Lodge will take on a green hue to celebrate Saint Patrick's Day.
11. St Patrick's Day movies
Check out these cult classics! The Snapper, Darby O'Gill & the Little People, My Left Foot, The Guard.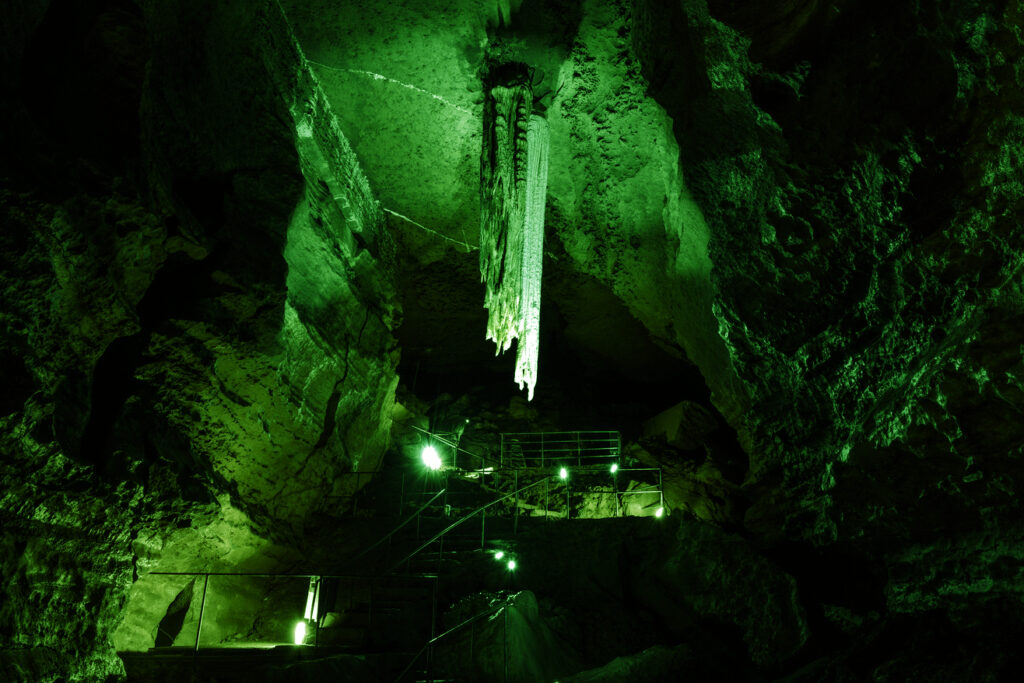 12. Join the conversation & light up green
Light a green candle at 7pm (IST) to take part in Tourism Ireland's #GlobalGreening from home. We're lighting up green!
Take a photo or short video

Upload to your social media channels 

Use #GlobalGreening to become part of the conversation
13. Plan your trip to Doolin
Today is the perfect day to plan your future trip to Doolin. Be sure to download our Visitor Guide here and when you're ready to book your accommodation and activities, be sure to book direct with the provider to benefit from the best rates! You can do this by calling them directly or by making a booking on their website where possible. If you're not ready to secure your dates yet but are longing for a sense of adventure, why not get the ball rolling with a Doolin Tourism Gift Card. These gift cards can be purchased directly from our online shop and are sent to you or your recipient instantly via email. Print your gift card once you have received it and then book with the provider of your choice when you are ready or with the provider stated on the voucher if you have bought a particular experience. Gift cards are valid for 5 years. Shop online
14. Buy Irish this St. Patrick's Day
There are many shops and outlets in Doolin that are taking orders on their websites or via phone. Buy yourself or someone you love a special gift from Ireland. A unique gift idea from Doolin is a piece of Doolin Cave Pottery – made from glacial clay that has been hand-dug 120ft deep within the caverns of Doolin Cave in the Burren. Shop online
15. Re-watch the 2019 Dublin St. Patrick's Day Parade on Youtube
The whole of Ireland and lots of the world are not holding a St. Patrick's Day parade this year due to the current crisis but that doesn't mean you can't celebrate indoors with your household members. Watch 2019's national parade below, and we look forward to raising a glass with you again soon. Sláinte!
Contact 15 Ways to Celebrate St. Patrick's Day in 2021 – Doolin Style!