50 Things To Do In Doolin On Your Irish Staycation (with social distancing!)
We've picked some unique things to do in Doolin during your Irish Staycation. Stay and discover more!
Experience the Breathtaking Doolin Cliff Walk
2. Catch a Wild Atlantic Wave at Lahinch Beach
3. Visit the Cliffs of Moher Visitor Centre
4. Take an archeological and heritage guided walk of Doolin with Mattie Shannon from Rainbow Hostel
5. Go Crab Fishing in the Rock Pools at Doolin Beach
6. Dive in at Doolin Pier
7. Take a Cruise around the Cliffs of Moher
8. Self-guided Food and Art Trail: Visit Clare Jam, Burren Cheese, Lunch outside StoneCutters Kitchen, Seaweed Foraging, Ennistymon Art Trail and Local Craft Shops
9. On Yer' Bike around Doolin Cycle Hub
10. Discover Europe's Largest Stalactite at Doolin Cave
11. Tap Your Feet at a Local Trad Session in Doolin Music House
12. Horse Riding on the Beach at Fanore
13. Experience Delicious Local Cuisine in Doolin's Eateries
14. Build a Sandcastle at Fanore Beach
15. Just Keep Swimming at Doolin Pier
16. Buy a Local Interest Book in Doolin and cosy up with a blanket at Doolin Beach
17. Go Snorkelling at Clahane in Liscannor
18. Self-guided Castle Trail: Visit Ballinalacken Castle, Doonagore Castle, Smiths Town, Dunguaire Castle, and Leamaneh Castle
19. Enjoy a Doolin Inn Artisan Picnic on the Cliffs
20. Catch BIG waves at Aileen (expert)
21. Discover the Burren's Sites with Burren Tours
22. Try and Spot 'Dusty' the Dolphin at Doolin Pier
23. Fly a Kite at Fanore Beach
24. Go Kayaking at Lahinch Adventures
25. Visit the Burren Smokehouse Visitor Centre & Taste the Atlantic!
26. Self-guided Spiritual Trail: Visit the High Crosses at Kilfenora, Poulnabrone Dolmen, Corcomroe Abbey, St. Bridget's Well, and Killilagh Church
27. Hike the Burren Way & Green Roads
28. Do Some Yoga Down at Doolin Pier
29. #LoveDoolin Insta Trail: Capture & Share the Iconic Spots around Doolin – Fisher Street, Doonagore Castle, Sunset behind Crab Island, Crashing Waves on Doolin Cliff Walk, Sunrise at Killilagh Church, a Pint Outside a Pub, and a Local Farm Animal
30. Explore Hidden Gems in Style with Private Drive Chauffeur
31. Self-guided Fairies & Mythology Trail: Visit the sites and landscape inspired by JRR Tolkien including Pollnagollum. Discover the Ringforts at Caherconnell, and Cahercommaun, and Doolin Cave
32. Experience a Doolin Sunset on the Rocks at Doolin Beach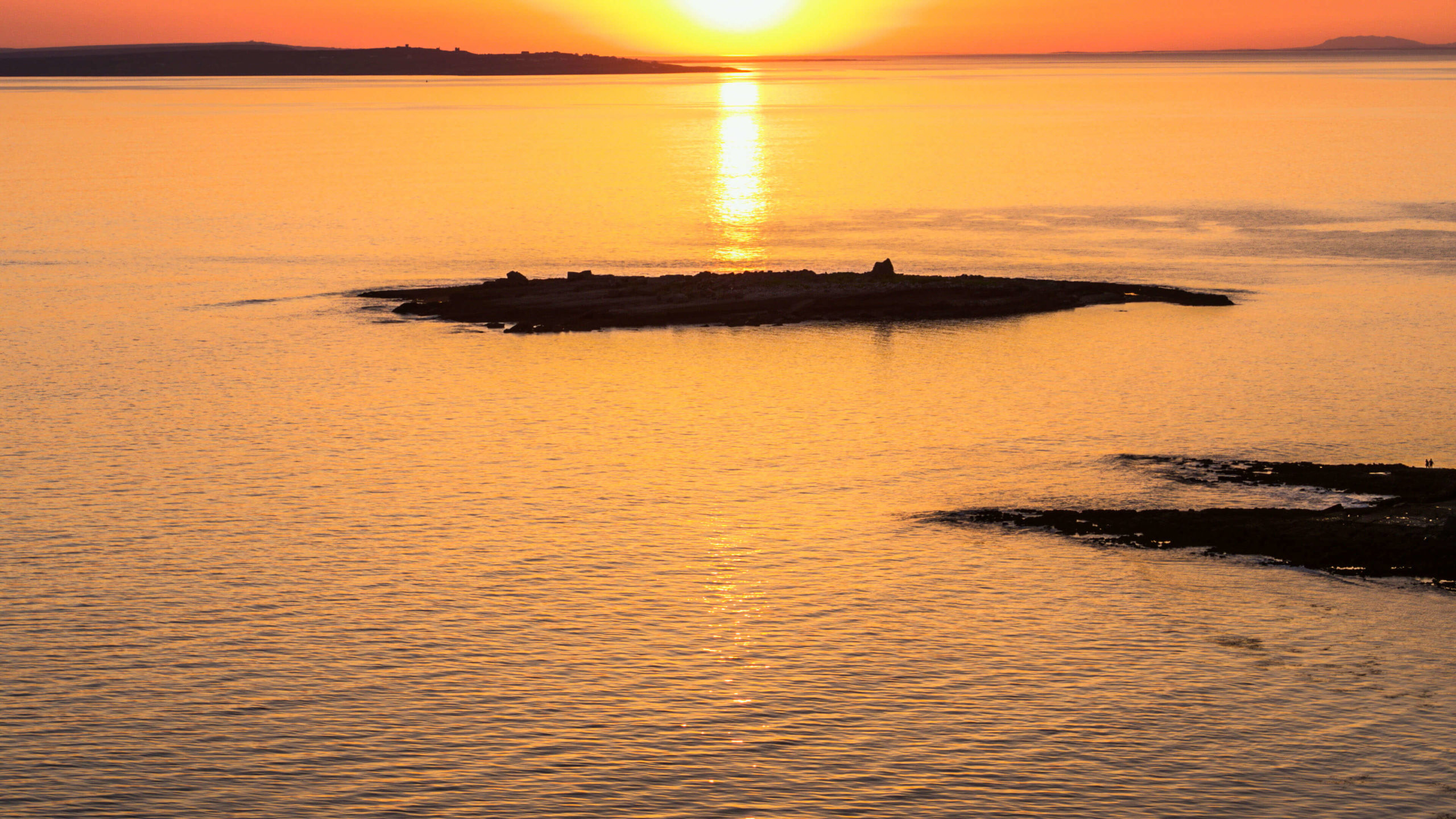 33. Rent an Electric Bike & Explore the Burren
34. Take a Stroll Around Fisher Street and Roadford
35. Send the Kids off to a Surfing Camp in Lahinch
36. Discover the Arctic Flora of The Burren Limestone Pavement
37. Self-guided Atlantic Film Trail: Discover the filming locations for the Man of Aran, Harry Potter, The Princess Bride, Leap Year, Star Wars, and Father Ted
38. Fish for Mackerel off Doolin Pier & BBQ on the Beach
39. Hang Out with the Farm Animals at Doolin Cave Nature Trail
40. Visit the Burren & Cliffs of Moher UNESCO Global Geopark
41. Bird Watching on the Cliffs of Moher – Largest Sea Colony in Ireland and Britain
42. Hit the Green at a local Golf Course
43. Immerse Yourself in Culture on the Doolin Heritage Trail
44. Perfect Your Skills at the local Pitch & Putt Course
45. Cycle The Burren & Dolmen Cycleways
46. Surf Crab Island, off the Doolin coast (expert)
47. Go Scuba Diving in Doolin Harbour
48. Indulge Your Inner Foodie on the Burren Food Trail
49. Self-guided Doolin Built Heritage Trail: Visit Doonagore Castle, Killilagh Church, Ballinalacken Castle, Toomullin Church, and Doonmacfelim Castle
50. Take a Piece of Doolin Home With You at a local Craft Shop
---
Be sure to explore the rest of our website to find out more information, or to plan your next visit to beautiful Doolin in County Clare. Check out our new destination video: 'Meet the Locals', for more local knowledge and hidden gems!
Instagram @doolintourism #LoveDoolin
Facebook @DoolinTourism
PLAN YOUR TRIP TO DOOLIN: Click here
View our Fáilte Ireland Approved Accommodation Providers here