Burren Slow Food Festival
Burren Slow Food Festival is an annual food event that takes place in Lisdoonvarna in late April/early May. In 2023, the event will take plan on Sunday the 21st of May.
Schedule of events:
10.30 am  Start of the Annual Farmers Market
12.00pm Launch of the Burren Slow Food Festival
5.00 pm  Finish
This year's festival motto is reflected in the cookery demos given by different expert personalities in their fields.
Speakers:
June Curtin from Snámhaí Sásta on sea swimming
Pius Murray on "Walking into Wellbeing"
Carol Gleeson from the Burren & Cliffs of Moher Geopark on GEOfood
Conor Graham on oysters and GEOfood
Llewyn from Savage Craic about fermented food

Cookery demonstrations:
Peter Jackson from the Roadside Tavern (formerly head chef of the Armada Hotel in Spanish Point)
Edel Breslin from Oír Tonics showcasing a gut-healing dish and a refreshing summer mocktail recipe
Ryan Fitzpatrick from Wild Catering (at Doolin Cave)
Chef Glynn Trollip from Glas Restaurant or Executive Chef Jamie Hagan from Hotel Doolin will be exploring the bountiful food options that a 30 mile radius gives them.
Sinéad Ní Gháirbhith from the Cheese Press in Ennistymon will show us how to make cheese!
More to be announced
The programme is being updated constantly, so please follow Slow Food Clare on Facebook and bookmark the schedule page to know about the latest highlights!
Why is it a great weekend for foodies?
Do things that you might not easily get around to otherwise, like
~ soaking up knowledge at the talks and cookery demos;
~ getting to know small producers and their products, and
~ asking them all kinds of questions right there and then; and
~ tasting wonderful samples of what the sea and the Irish soil have to offer.
In 2021, the Burren Slow Food Festival was a virtual event and can be watched back on the Burren Ecotourism Network's Youtube channel here 
What to expect?
+ Cookery demos by well-known personalities
+ Tastings
+ Artisan Food Producers' and Farmers' Market
+ Seafood buffet on Aran
+ Ready-to-eat food and pop-up café
+ Burren Slow Food Banquet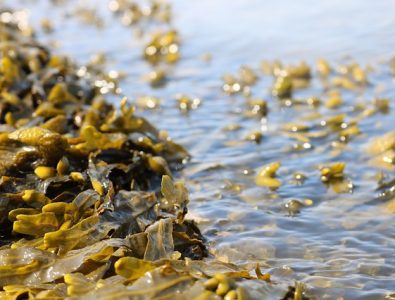 Accommodation & more information:
The weekend festival takes place in Lisdoonvarna, just over 7km from Doolin Village – easily reached by car, bus or taxi.
Click here to view Accommodation in Doolin
Doolin local attractions to explore:
Contact Burren Slow Food Festival