Ireland is renowned worldwide for its rich musical heritage, and there are few places that capture the essence of Irish traditional music quite like Doolin in County Clare. Nestled along the rugged coast of The Wild Atlantic Way, our picturesque village has become a hub for traditional Irish music sessions. If you're looking to immerse yourself in the soul-stirring tunes and warm camaraderie of Irish music, Doolin is the place to be. In this guide, we'll walk you through the steps to join a music session in Doolin.
Plan your visit to Doolin
Before you embark on your musical adventure in Doolin, you'll need to plan your trip. Doolin is easily accessible by car from nearby towns and cities, such as Ennis and Galway. You can also reach Doolin by bus or organised tours. Consider booking accommodation in advance, as the village can get quite busy, especially during the busy summer season.
Research Music venues
Doolin boasts several traditional Irish pubs and venues that regularly host music sessions. Some of the most famous ones include McDermott's Pub, McGanns Pub, Fitz's Pub and Anthonys at Doolin Inn. These establishments are renowned for their welcoming atmosphere and commitment to preserving the traditions of Irish music.
Check the Session Schedule
Traditional Irish music sessions in Doolin often happen spontaneously, but some venues also have scheduled sessions. It's a good idea to check with the local pubs and inquire about their session times. Sessions typically take place in the evenings, and weekends are prime times for music in Doolin.
McDermotts Pub hold Irish music sessions nightly from 8pm where you can enjoy the live traditional music. McGann's Pub is the ideal place to experience the magic of Irish music in a friendly atmosphere. They hold nightly sessions most of year. Fitz's Pub at Hotel Doolin also offers nightly music sessions with a variety of performers every week. Anthony's at Doolin Inn offers a nightly music session from 6.30 to 8.30pm and an open session every Sunday from 3-5pm where musicians can join in.
Respect the session culture
When you attend a music session in Doolin, it's essential to respect the local customs and etiquette. Here are some tips:
Listen and Learn: While you're welcome to join in if you're a musician, it's customary to listen quietly and appreciate the music.
Buy a Drink: It's customary to purchase a drink to support the venue hosting the session.
Don't Interrupt: Wait for a break in the music before striking up a conversation or making requests.
Read our 11 tips to enjoy a traditional Irish music session here.
If you're a musician, bringing your instrument is a great way to immerse yourself in the session. Irish sessions typically feature instruments like fiddles, tin whistles, accordions, and bodhráns. Don't be shy about joining in if you know the tunes!
Make new friends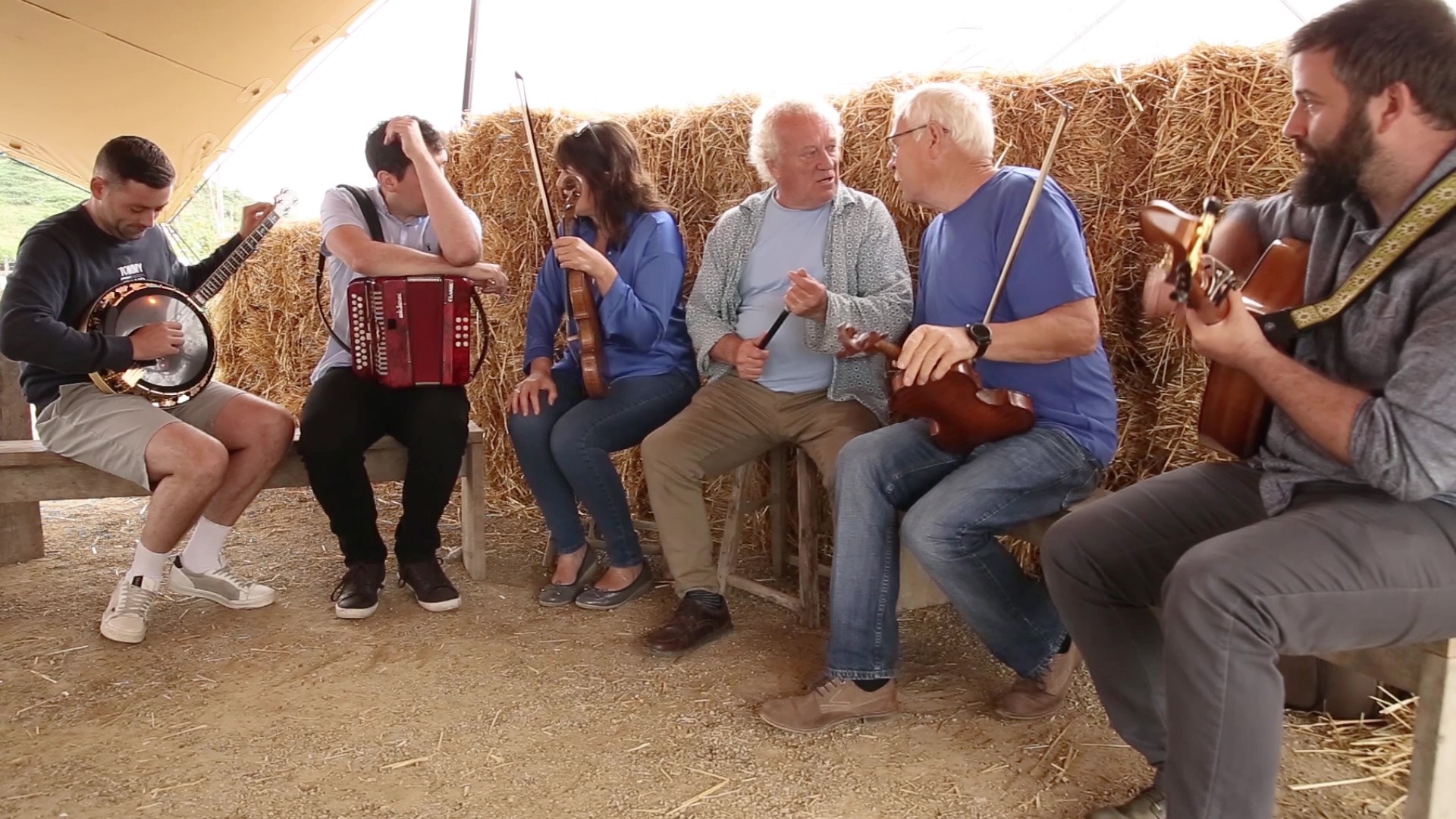 One of the joys of attending a music session in Doolin is the opportunity to meet like-minded people who share a passion for Irish music. Strike up conversations with fellow session-goers and musicians – you might make lasting friendships.
Be open to spontaneity
While some sessions in Doolin are planned, others happen spontaneously when musicians gather for an impromptu jam. Keep an ear out for these magical moments and be ready to join in the musical fun.
Explore Doolin's Musical Heritage
Doolin isn't just about the sessions in the pubs. You can also explore the surrounding area for its musical heritage. Consider visiting the Russell Cultural Centre, which is dedicated to the memory of the renowned Doolin musician Micho Russell, or take a walk along the Cliffs of Moher, where the sound of crashing waves provides its own unique musical backdrop.
Joining a traditional music session in Doolin is an experience that will immerse you in the heart of Irish culture and music. Whether you're a seasoned musician or a curious traveller, the warm and welcoming atmosphere of Doolin's music sessions will leave you with lasting memories of the magic of Irish music. So, pack your bags, tune your instrument, and get ready to be swept away by the sounds of Doolin.
Read Next: 9 Travel Tips for Planning an Adventure to Doolin
---
Be sure to explore the rest of our website to find out more information, or to plan your next visit to beautiful Doolin in County Clare.
Instagram @doolintourism #lovedoolin
Facebook @DoolinTourism