November Events in Doolin
The dark evenings are setting in. Its time to get the hat, gloves and scarves on and plan a trip to the music and events capital of County Clare. There is nothing quite like enjoying an open fire in one of our many pubs, or taking in a brisk walk along the sea in Doolin in November. As always, there is also a host of events to enjoy too! Be sure to spend the night and make the most of your trip! Here is a list of upcoming events happening this November in Doolin.
Cuisine from around the World at McGanns
Every thursday in November, McGanns Pub will feature a new menu from around the world. Their thanksgiving dinner on the 23rd of November is always a bit hit!
Keep an eye on their social media for more. 
Jo Beth Young at The Attic, Hotel Doolin
Tuesday the 14th of November at 7.30pm at The Attic Doolin
Internationally acclaimed musician, poet, and artist returns to County Clare – bringing songs, stories and visions to navigate the shadows of human experience.
Jo Beth Young (FKA Talitha Rise/RISE) is a hidden gem rising from the alt/neo-folk and prog scenes. Her ethereal vocals and mesmeric musical style have been enrapturing and provoking deep emotional responses from audiences since the 2018 debut album An Abandoned Orchid House and 2019's follow-up Strangers.
Find out more  here.
Luke Kelly Tribute Concert
Friday 17th of November at 9pm at the Attic Doolin
Featuring Ger O'Donnell & Trevor Sexton Kieran O'Connell & Conor Crimmins STARLA. This is set to be a great show remembering Luke Kelly on his birthday.
Find out more about the event here.
Southern Cross, and Denise Ellison
Friday the 23rd of November at 8.30pm in The Attic Doolin
Enjoy 2 hours of music with Southern Cross , opening with Denise Ellison.
Find out more information here. 
Steo Wall Music together with Doolin Arts Presents: The LIVE premiere of "Street Wisdom for Lost Souls"
The official live launch of the new album; 'Street Wisdom For Lost Souls' will take place on Saturday, November 25th at The Attic venue in the glorious Hotel Doolin, Co. Clare
Christy Moore: "I'm loving this album, a pure drop of the raw bar"
"One of the most pioneering voices in the Irish folk music scene" says Hot Press; this has to be one of the most accurate statements relating to any Irish artist to date in 2023 and with his new album, Co. Clare based STEO WALL, displays with the greatest of ease just why this statement is seamlessly true!
You can hear for yourself what Christy Moore is referring to when Steo performs his new album live for the first time on November 25th at The Attic in beautiful Hotel Doolin. Doors will open at 7.30pm and Steo's good friend Sal will guest on the night.
Doolin Yoga- Building Confidence Retreat
November 11th: 10.30am to 5pm
Join me for a Day Retreat where the focus is on Building Confidence.
This retreat will provide you with practical tools to implement in your every day life to improve your confidence. We will work to build confidence from the inside out. You will design a personal plan to take home to support yourself moving forwards after the retreat.
Find out more here.

Airmid
Open 6 days a week for November.
Embrace the spirit of giving this Christmas season by visiting Airmid Soap, Skincare, and Scent in Ennistymon. We're your one-stop destination for sustainable, locally made skincare, soap, candles and unique, handcrafted gifts. With a commitment to promoting Irish artisans, we proudly offer an array of stocking-fillers that you won't find anywhere else. Join us on this festive journey and explore a world of thoughtfully curated presents, all under one roof. Find out more here.
Burren Smokehouse
The Burren Smokehouse have a promotion until the end of the year – free shipping to destinations in Ireland and Northern Ireland for an order value of €99 or above. Find out more here.
Doolin Music House
Come and visit the home of the legendary Flute and Whistle player, Christy Barry, for an extraordinary experience of pure traditional music and captivating stories.  Discover the soul-stirring beauty of traditional music as it has been cherished for generations. This is a truly special opportunity to meet local folks right in their own home. You can expect a warm and heartfelt welcome.
Christy, along with his artist partner Sheila, invites you to join their traditional music session at 7pm every Monday, Tuesday, and Friday throughout November. It's a chance to immerse yourself in the magic of traditional tunes and tales. To secure your spot, please send an email to doolinmusichouse@gmail.com.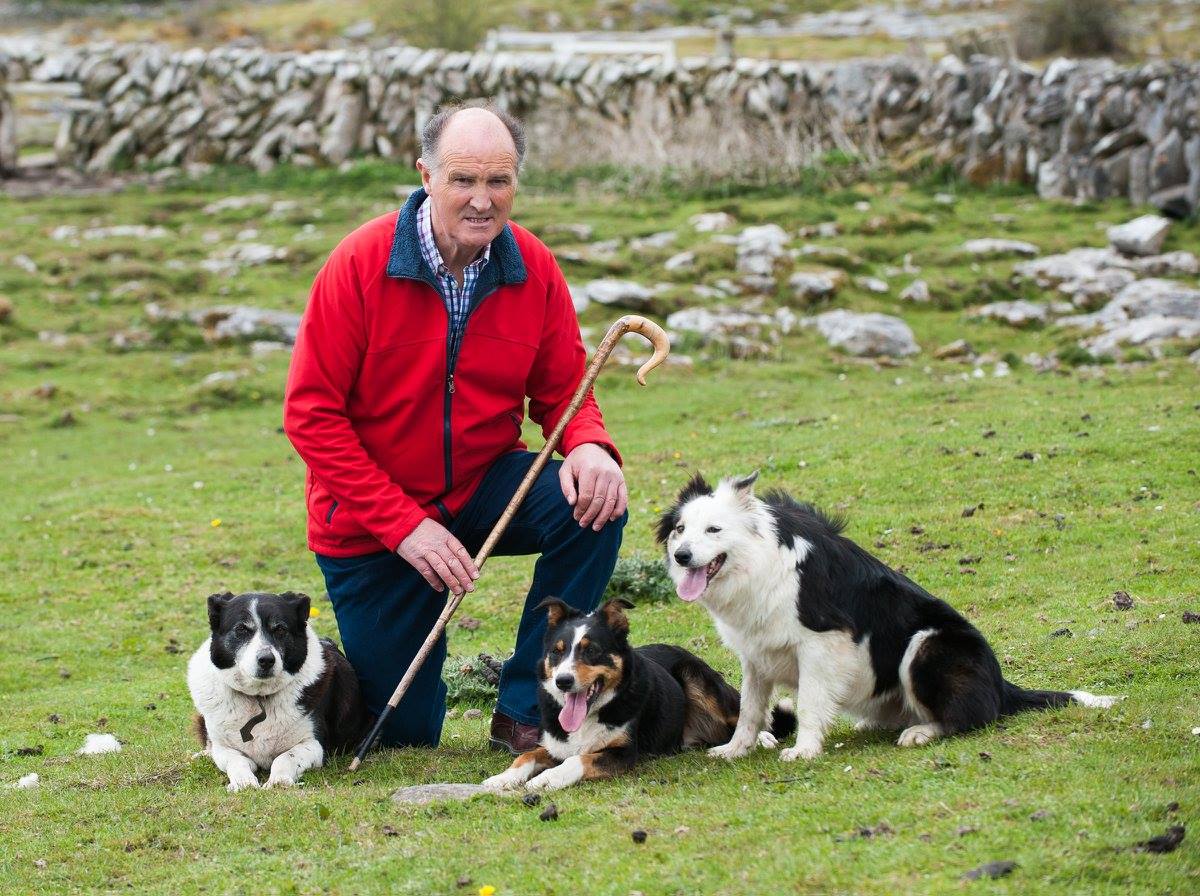 Caherconnell Sheep Dog Demonstrations
Check out the Caherconnell sheepdog experience running 7 days a week during November, at various times throughout the morning and afternoon.
The Sheepdog Show is interactive and fun. Visitors stand in a sheltered area and the border collies Lee, Lynn, Rose and Jess can be seen working individually and as part of a team, guiding the sheep from the field to the visitor area.
Find out more here.
The Clare Jam Company
The Clare Jam Company are showcasing their full range of jams, chutneys and mustards in the Clare Jam Shop this November. Visit their Jam shop to see their unique range of products.
👉 Some tasty festive products ready for the shelves over the next few weeks!
🎁Cranberry Sauce with Port
🎁Cumberland Sauce
🎁Spiced Plum Chutney
Find out more here.
Doolin Cave
Discover the power of ONE at Doolin Cave and see for yourself how a single continuous drop of water formed the largest stalactite in Europe, the only one of its kind in Ireland, and a force of nature that will take your breath away.  
Prepare for a true underground experience. Deep in the heart of the earth, 200 feet down, Doolin Cave is a fantasy-like world created from water, time and the hand of nature. Take a journey down through an intricate system of passages and pathways that will lead you into the majestic cathedral-like dome of the cave and the awe-inspiring wonder that is the Great Stalactite. 7.3 metres long and weighing around 10 tonnes, this vast structure reaches down from the roof of the Cave, catching the light, reflecting colours and detail like a massive, ornate glass chandelier. It is a sight like no other and one that will stay with you forever.
Bookings: www.doolincave.ie
Doolin Cave remain open during the winter months- November & December:
Open daily from 11am. Last tour leaves at 4pm. Check out their new road signage!
Book Now at www.doolincave.ie or call 065 707 5761
Trad Sessions
You will find a traditional Irish Music Session in Doolin 7 nights a week in November. Fitzpatricks, McGanns, McDermotts, Russells Bar @ Fiddle + Bow, The Meadow @ Fiddle + Bow, and Doolin Music House.
Most sessions take place in the evening after 8pm, although some venues may have earlier afternoon & evening sessions.
Find out more on our website here.
Fitz's Pub at Hotel Doolin boasts music 7 nights a week. From 6.30pm on a Monday and from 7.30pm Tuesday to Sunday. Fitz's Pub is open 7 days a week for both lunch and dinner from 12.30pm- 3pm and 5pm- 9.30pm. Find out more on our website here.
Doolin Inn
Anthony's at Doolin Inn will be open until the 12th of November and then it will close for the season. The inn is open for B&B throughout Nov and Dec.
Winter Warmer Escape in Doolin
This package includes:
A relaxing 1 night stay at Doolin Inn.
Gourmet Big Burren Breakfast each morning.
A winter warmer essentials basket in your room on arrival:
Featuring local J.J. Corry 'Hanson' whiskey miniatures for your hot toddies,
St. Tola Goats Cheese with Clare Jam Honey,
Delicious home-baked mince pies.
Discounts on select local activities and attractions that we work with.
By night, enjoy Live music in the evenings in Doolin and soak up the music sessions into the night. By day, visit caves, islands, and cliffs, or go on a Salmon Tasting and Brewery tour – we'll give you special discounts for each of these experiences so that you can get the most value out of your trip.
From €92.50 per person sharing
Select dates between 12 Nov 2023 – 07 Jan 2024
Find out more here: https://www.doolininn.ie/special-offers-doolin-inn/
Tunes From Doolin Sessions
The Tunes From Doolin Sessions take place every Thursday at Fitz's Pub in Hotel Doolin at 8:30pm. These sessions are hosted by Charles Monod and feature different guest musicians each week (past guests include James Cullinan, Sorcha Costello, Derek Hickey, Diarmuid Ó Meachair, Tara Breen, Niamh Ni Charra, Yvonne Casey, Noel O'Donoghue, The Kelly Family, Alan Reid & many others). The Tunes From Doolin sessions are open sessions and visiting musicians are welcome to join in (please note it is not a beginner or slow session). This is a free event and everyone is welcome to listen and enjoy the craic of a genuine Trad Session.
Read Next: 9 Travel Tips for Planning an Adventure to Doolin
---
Be sure to explore the rest of our website to find out more information, or to plan your next visit to beautiful Doolin in County Clare.
Instagram @doolintourism #lovedoolin
Facebook @DoolinTourism