September Events in Doolin
Autumn is here and another great reason to visit our beautiful village. The long summer evenings are closing in- a great excuse to plan a trip to the music and events capital of County Clare. Be sure to spend the night and make the most of your trip! Here is a list of upcoming events happening this September in Doolin.
Síomha at The Attic, Hotel Doolin
Friday the 29th of September at 7.30pm at The Attic Doolin
Síomha announces: 'Infinite Space Reimagined' EP & Tour for Autumn 2023.
A follow up to her critically acclaimed and ambitious debut album Infinite Space, the EP will feature reimagined versions of songs from the album, exploring alternate sonic universes and allowing the listener to see beyond the songs as they thought they knew them. The EP features some very special guests and some stripped-back renditions of songs.
Find out more  here.
Doolin Music House
Come and visit the home of the legendary Flute and Whistle player, Christy Barry, for an extraordinary experience of pure traditional music and captivating stories.  Discover the soul-stirring beauty of traditional music as it has been cherished for generations. This is a truly special opportunity to meet local folks right in their own home. You can expect a warm and heartfelt welcome.
Christy, along with his artist partner Sheila, invites you to join their traditional music session at 7pm every Monday, Tuesday, and Friday throughout September. It's a chance to immerse yourself in the magic of traditional tunes and tales. To secure your spot, please send an email to doolinmusichouse@gmail.com.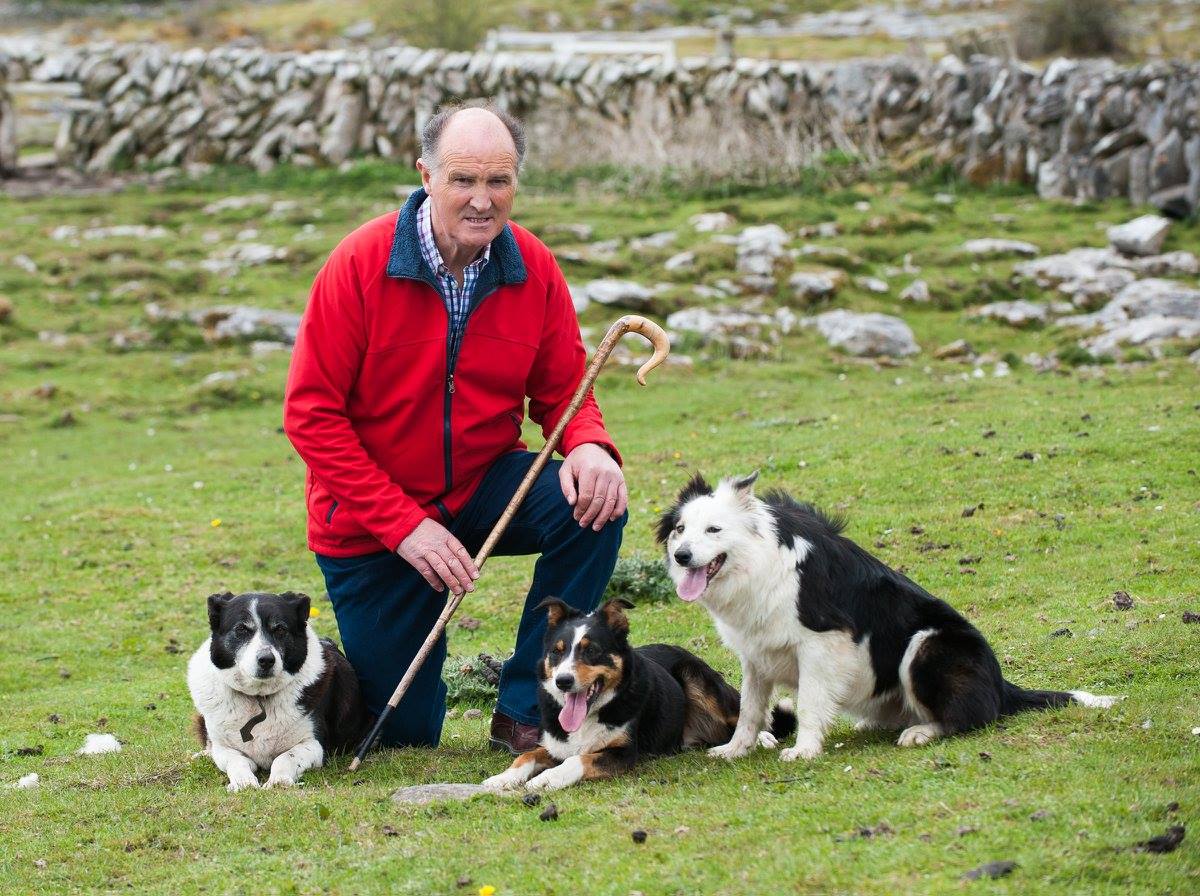 Caherconnell Sheep Dog Demonstrations
Check out the Caherconnell sheepdog experience running 7 days a week during September, at 11.15am and 2.15pm
The Sheepdog Show is interactive and fun. Visitors stand in a sheltered area and the border collies Lee, Lynn, Rose and Jess can be seen working individually and as part of a team, guiding the sheep from the field to the visitor area.
Find out more here.
The Clare Jam Company
The Clare Jam Company are showcasing their Summer Range in the Clare Jam Shop this September. Visit their Jam shop to see their unique range of Summer products including Summer Fruit Jam, Rose Petal Jelly and Mango Chutney.
Find out more here.
RNLI Champagne Cruise
Experience an evening of exploration and enjoyment on the West Coast of Clare!
Join Doolin Ferry on September 29th for an enchanting Champagne Cruise from Doolin to Inis Oírr, followed by a spectacular tour beneath the Cliffs of Moher.
Enjoy a champagne reception onboard, along with a picnic box and refreshments.
Depart Doolin pier at 5pm and enjoy the breathtaking sea views on the short 15-minute crossing to Inis Oírr, the smallest and most charming of the Aran Islands. Enjoy a stroll around the harbour and relax at Tigh Ned waterfront bar.
Leaving Inis Oírr behind, we continue our journey towards Ireland's most loved natural attraction – the Cliffs of Moher. The boat tour brings you on a journey beneath the majestic cliffs, where we will gaze up instead of down, for a whole new perspective of County Clare's most loved natural attraction.
All proceeds from this Champagne Cruise go directly to the RNLI, in support of the invaluable and dedicated service they provide, saving lives at sea.
Limited Tickets Available. Book online at bit.ly/RNLI_Champagne_Cruise
All enquiries to Joe Queally RNLI. Call 087 6260301
Doolin Cave
Visit the eco-trail at Doolin Cave this September and meet our 3 new pygmy goats: Lucy, Oreo and Ginger.
Below ground…
Embark on a caving adventure with a guided Doolin Cave Tour. Learn about the unique rock formations and fossils of the Burren, while taking a moment to admire Europe's largest stalactite!
Book Now at www.doolincave.ie or call 065 707 5761
Lisdoonvarna Match Making Festival 2023
September 1st to 30th.
This month-long Irish festival attracts people from all over the world looking for Love, fun and a bit of 'craic'. Situated only 7km's from Doolin, the festival is over 165 years old and couldn't be more different from online dating services.
There's music and dancing in every bar from 12 pm in the morning to the wee hours of the night and those looking for love can meet Ireland's only traditional matchmaker Willie Daly in his 'office in the Matchmaker Bar. Legend has it that if you touch his 'lucky book' with both hands, you'll be married in six months! We think the best place for a first date may be Doolin!
Find out more here.
Trad Sessions
You will find a traditional Irish Music Session in Doolin 7 nights a week in August. Fitzpatricks, McGanns, McDermotts, Russells Bar @ Fiddle + Bow, The Meadow @ Fiddle + Bow, and Doolin Music House.
Most sessions take place in the evening after 8pm, although some venues may have earlier afternoon & evening sessions.
Find out more on our website here.
Fitz's Pub at Hotel Doolin boasts music 7 nights a week. From 6.30pm on a Monday and from 7.30pm Tuesday to Sunday. Fitz's Pub is open 7 days a week for both lunch and dinner from 12.30pm- 3pm and 5pm- 9.30pm. Find out more on our website here.
There is live music throughout September in Anthony's at Doolin Inn. Daily from 6.30pm plus a Sunday Open Session from 3 – 5pm. Dinner served from 3pm daily, with full bar and cocktail menu.
Why not book their Cliffs, Castles & Coastlines Package this September.
A walking break where you'll learn all about the Cliffs of Moher, Irish history and folklore and where to find the tastiest food and the best pint of Guinness in Doolin.
This package includes:
A relaxing 2 night stay at Doolin Inn
Gourmet Big Burren Breakfast each morning
A 4 hour guided cliff walk with a local guide
A 3 course evening meal in Anthony's @ Doolin Inn on 1 evening
Live music in the evenings
Discounts on select local activities and attractions that we work with
From €253 per person sharing
Book Now at www.doolininn.ie or call 065 707 4421
Session for all at Doolin Inn
Join Tunes from Doolin every Sunday in September at 3pm for an open trad session. This session is for intermediate level musicians of all ages. Email tunesfromdoolin@gmail.com for more information. This is a free event and everyone is welcome.
Tunes From Doolin Sessions
The Tunes From Doolin Sessions take place every Thursday at Fitz's Pub in Hotel Doolin from 7:30pm until late. These sessions are hosted by Charles Monod and feature different guest musicians every week (past guests include James Cullinan, Sorcha Costello, Derek Hickey, Tara Breen, Niamh Ni Charra, Yvonne Casey, Noel O'Donoghue, The Kelly Family & many others). The Tunes From Doolin sessions are open sessions and visiting musicians are welcome to join in. This is a free event and everyone is welcome.
Read Next: 9 Travel Tips for Planning an Adventure to Doolin
---
Be sure to explore the rest of our website to find out more information, or to plan your next visit to beautiful Doolin in County Clare.
Instagram @doolintourism #lovedoolin
Facebook @DoolinTourism